Level 2+ Award Programme
by Craig Williams; School of Sport and Exercise Science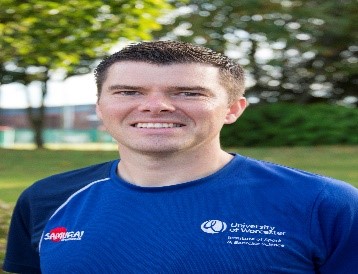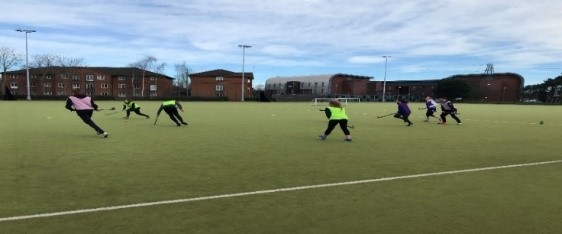 This case study provides an overview of the rationale for, and impact of the 'Level 2+ Award Programme', an accredited Sports Coaching Award Programme at the University of Worcester (UW). Launched in 2011, the programme provided students with the opportunity to achieve recognised vocational qualifications within a mandatory first year coaching module (SPRT1024). The embedded Level 2 coaching award programme was designed to develop vocational coach education qualifications for UW students, which provided affordable and flexible vocational learning whilst also enhancing student employability and placement readiness.
The blended learning aspect of the program permitted students to accredit prior learning gained in the module towards the Nationally accredited 1st4sport Level 2 Award in The Principles of Coaching Sport (POCS L2) qualification and subsequently the 'Level 2 + award' in Multi-Skills (MS L2). At the outset of each 1st year cohort on SPRT1024 a student survey ascertains coaching qualifications and experience. On average under 5% of students on the module have the equivalent of a Level 2 coaching award.
The embedded 'Level 2+ Award' has proved an effective way to support the student's professional development. Since 2011/12, 378 students out of 418 (90.4%) who commenced the POCS L2 award have successfully completed and 90 out of 96 (93.8%) students have successfully completed the MSL2 award.  The MS L2 was embedded following discussions with local school teachers, coaching mentors as it was felt that to be a highly desirable qualification for students coaching in primary schools, after school clubs and grassroots sports clubs, the initial environments for the majority of student coaches.
To deliver the program I have directly supported eleven UW staff members to achieve nationally recognised tutoring and assessing qualifications. Delivery of the awards provides an excellent opportunity for these staff to maintain current professional practice and, regular peer observation provides an effective way to evaluate the effectiveness of the program (Biggs & Tang, 2011). Additionally, it significantly reduces the course cost to students.
Student feedback has regularly comment about the "opportunity" to access courses, the "cost effectiveness" of the courses, the "convenience" of the courses and benefits to student "employability".
Evidence of the impact of this work is demonstrated through our external verifiers who described the processes at UW as 'innovative', 'transparent' and 'best practice'.
One of the NGB's involved in the program commented:
We have been impressed with the flexibility and support offered to the learners through your forward-thinking attitude and we are keen to develop this in the future. The courses being set up with Worcester will signal a real shift from the traditional delivery mode and we will look to replicate and role this out in other geographical places.
The 'Level 2 + award' program was an excellent way to develop employability skills and enhance student's readiness for placement opportunities. This was clearly evidenced via student engagement within the courses, student satisfaction, student feedback, and Internal Verifier and External Verifier feedback.
References
Biggs, J. & Tang, C. (2011) Teaching for Quality Learning at University, 4th Edn. Maidenhead: McGraw