This page contains examples of actions undertaken at module and course level which have  been evaluated and proven to have been effective. As well as sharing good practice, these case studies serve as excellent evidence for a UW Teaching Award or HEA Fellowship. Please use the template below and submit to Learning & Teaching at Worcester
'Tried and Tested' blank template 
Course level interventions
Independent Working with Children and Families (IWCF) & Foundation Degree Early Yeras (FDEY)Summer School
School: Education
Name(s) and contact details: Angela Hodgkins a.hodgkins@worc.ac.uk and Janet Harvell j.harvell@worc.ac.uk
Reason for taking action:
 The non-traditional students on these two courses demonstrated both high excitement and high anxiety on starting their course. Some research carried out evidenced the lack of understanding of what being on a University course would be like. Student feedback from previous years had suggested that students wanted to meet their peers and begin preparing for the course as early as possible.
This initiative was first – developed as a part of the Academic Leadership Programme in 2016, but it is now a regular feature of the courses.
Description of intervention:
 Development of a programme to meet the needs of students, as detailed in previous research and student feedback; programme included:
Expectations of students and staff
Wellbeing / time management
Imposter syndrome (you deserve to be here)
Intro to Blackboard, SOLE and other technology
Intro to Harvard Referencing
Using the library and library services – delivered by academic librarian
Critical reading – how to read effectively, take notes
Academic writing – optional writing practice task and feedback opportunity
Pilot of summer school July & September 2016 – the summer school was delivered over 2 full days, with activities emailed to attendees in between these dates. An opportunity to carry out a piece of writing was launched at the July session, with feedback given on day 2.
2 days of activities as detailed above
Activities emailed to those unable to attend
Option to email a sample of writing based on a current news story for feedback
Results and Evaluation:
BA IWCF
Attendance in year 1 –8 attended both days, 7 attended 1 day (18%)
Attendance in year 2 –8 attended both days, 14 attended one day (27%)
Attendance in year 3 –27 attended both days, 16 attended one day (46%)
(FDEY data will be available)
*N.B. it is worth noting that for these two courses, many students apply for the course very late, after the summer school day 1.
Some student comments from evaluations:
"I feel relieved and pleased I chose this course"
"I'm really excited about starting now"
"Just wanted to say how useful the Saturday summer school was. I genuinely feel reassured and deserving of my place."
"Thank you so much for today.  I came this morning but 100% sure I was doing the right thing, but I've come away feeling much more positive….I look forward to working with you." 
"It was great meeting the other students"
"I have a far better understanding of what is expected"
"I feel much more confident, like I can actually do a degree!"
Resources:
 2 members of staff for two Saturdays
Academic librarian for ½ a day
PowerPoint and handouts / study skills resources
BAECPP Induction week
School: Education – Department for Children and Families
Name(s) and contact details: Nicola Watson n.watson@worc.ac.uk
Reason for taking action:
 Feedback from previous year's induction
Description of intervention:
 In response to students evaluating feelings of being 'overwhelmed' with information and having too much input we altered the programme to include more social spaces and make fewer demands of students in respect of task requirements during induction week, whilst remaining visible and offering opportunities for participation of varying kinds. For example:
It was made clear which tasks were required and which were optional by the use of icons in the programme: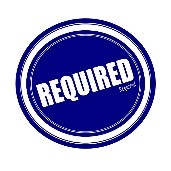 Required sessions included paired and group activities and didactic delivery was kept to a minimum. The reason for providing optional as well as required sessions was to provide students with some sense of agency so that they could avail themselves of social opportunities or choose not to without feeling disadvantaged or non-compliant.
They included:
A 'Meet your PAT' tea party with refreshments where students and tutors meet in an informal group setting
A collaborative task – in groups summarising a chapter from the teaching team's book, Musgrave, J.  Savin-Baden, M. & Stobbs, N (Eds) (2017) Studying for your early years degree, and sharing response with the cohort. This included a walk to and study session at The Hive with input and guidance from librarians  
Contributing to a mood board designed to highlight shared and diverse experience
Optional sessions included:
Coffee and questions: Each day (including the day before the course induction began but  after Student and Registry Services session) at least one member of the core teaching was available for up to an hour in an informal environment (Made Café or The Hangar) to chat, give information, reassurance and answer questions. We made a banner so that we could be identified on the first day and about ten students attended.
Walking the Worcester mile together: This included staff and students and was designed to provide an alternative informal space for social interaction, as well as physical orientation.
Other opportunities in the week outside induction such as Fresher's Fayre
Results and Evaluation:
 Anonymous feedback suggested that the induction programme was more positively evaluated by students. Of twenty-two comments, two indicated feeling 'overwhelmed'
'A little overwhelmed but hoping it's just fresher's nerves'
One student felt 'worried but less worried'
Twenty students reported positively in terms of:
Increased confidence (six)
Getting to know other students (especially group work) (14)
Resources:
 Copies of team book
Refreshments & tableware
Returning students' work
School: Education- PGCE Secondary
Name(s) and contact details: Suzanne Lawson (s.lawson@worc.ac.uk)
Reason for taking action:
We recognised that the publication of grades and feedback was potentially a particularly stressful time for students and we felt that by putting in place some changes to the release of grades we could create a more supportive an environment for our students. We also believed that making these adjustments would increase student engagement and satisfaction with the assignment feedback process.
Description of intervention:
Stage 1 – We designed the course delivery (this is a professional teaching course whereby students spend 120 days in placement) so that all assignments had a universal 'launch' day, a formative assessment point and submission point that consider their school placement commitments. For example assignment 1 is submitted on a Monday after a half term so that students have a full week and two weekends to finalise their work).
Stage 2 – Tutors mark work and upload the feedback but feedback and grades are not published until a set time and date. The date deliberately chosen to coincide with a day when students are in university (i.e. not on placement). Feedback and grades are released at 8.30 in the morning, at a time when students are at home and not in a public setting. Tutors email any student who fails to offer a tutorial on the day of publication or mutually convenient time).
Stage 3 – Provisional grades are posted on SOLE about a week after the publication date. In order to see grades students have to download the feedback.
Stage 4 – Students complete a reflective task for the weeks when results are published. Students are required to maintain a reflective journal as part of the course. Tutors have access to it via PebblePad so they can provide further support through the PACT system.
Results and Evaluation:
PTES Survey results 2018
92.7% of core students agreed that feedback had been prompt: 
 93.3% of school direct students agreed that feedback had been prompt:

Further comments from the PTES survey:
'Overall assessment feedback has been quick and on time with valuable points for improvement.'
End of course exit survey feedback confirmed:
'Very useful feedback …. and helpful discussions after'
'The coordinated feedback….was valuable in showing me considerable areas for improvement'.
'The feedback was helpful to allow me to improve in line with university expectations'
'I was given constructive feedback to which I could rectify through discussed strategies'
'Targeted feedback was useful and timely'.
Module level interventions
Accessible Resource Lists
School: Education
Name(s) and contact details: Michelle Malomo: m.malomo@worc.ac.uk
Reason for taking action: Students were consistently failing to engage with the resource lists and the need to read more widely was appearing to be a recurring comment within feedback when marking summative assignments.
Description of intervention:
Initially this involved reviewing and updating a single resource list for a Level 4 module. This review was conducted with the subject Librarian The following interventions were to:
Review all material on resource lists and ensure that this was current/relevant
Add new and additional sources – this including web links directly to Government documents as well as adding any videos that might be relevant to the module.
Taking all reading links out of the 'week by week' module outline and ensure that links on Blackboard were live and active.
Module tutors add their own notes for sources within the resource – these are visible to students and they highlight what might be valuable within the resources.
Work with Subject Librarian to ensure that where possible resource is available as an E- book to enable accessibility on the move.
Present readings with the resource list on a 'week by week' basis and categorise reading in Essential, Further and Challenging to support students in managing their own reading.
Work with Librarians to include accessibility Apps including ATbar, NV Access, NVDA, Spreed and ZAP reader. These enable all students to have access to screen readers, an App that can change font style and size of sources and a speed reading App.
Use available data on resource list software to measure engagement within this module.
Results and Evaluation:
Engagement with the resource list increased significantly
Far less emails asking for access to reading
Impact
Roll out of this approach across all modules within the Foundation Degree in Early Years and across all Partner Colleges. This also included adding accessibility Apps as above into the lists.
Resources:
Time to read and develop list- this would normally be part of preparation for module delivery.
Module team and Subject Librarian
Improving Module Attendance and Attainment
School: Sport and Exercise Science
Name(s) and contact details:Michelle Morgan or Andrea Faull: m.morgan@worc.ac.uk; a.faull@worc.ac.uk:
Reason for taking action:
To increase student attendance in SPRT3009 Group Dynamics module and, in so doing, to increase engagement and achievement.
Description of intervention:
Stage 1
We used an online assessment tool (Type Dynamics Indicator, available from UW Careers*) which all students completed during Week 1. This tool profiles students in terms of wants, needs and personality when working with others and formed the basis of the 'Profiles' to be used within the group selection 'draft'.
*https://www.worc.ac.uk/careers/psychometrics.html
Stage 2
We utilised an 'anonymous draft' to create the working groups. Students were selected in rounds by an identified team captain using information such as; attendance percentage, perceived strengths and weaknesses, self-scored levels of 'wanted' Control, Inclusion and Affection (aligned to FIRO-B* profiling areas) along with their personality type from the Type Dynamics Indicator.
* https://careerassessmentsite.com/tests/firo-business-firo-b-tests/about-the-firo-b/
We chose to utilise this method of building the teams (group drafting approach), rather than allowing students to self-select their group in an attempt to make students more accountable (to others), which in turn we hoped would improve attendance and engagement at lectures, as non-attendance would hinder, not only their own development, but could also negatively impact on their fellow group members.
Students were required to undertake 7 weekly tasks which formed a portfolio (40% of module grade). In order to complete the tasks students were reliant on themselves and other group members e.g. to share data, undertake activities or allocate roles and responsibilities. Module staff reasoned that if individuals knew that their team depended on them in order to achieve a good grade they would feel responsible to their group, thus impacting positively on attendance and engagement.
Results and Evaluation:
Mean module attendance was 87%
63 (of 117) students had 100% attendance
89.7% had an attendance record of 70% or above
Module results for the year saw 34% of the cohort gain an A or B grade compared to 20% in the previous year
Overall pass rate increased from 82% to 91%
NB Module was nominated for a SU Teaching Award (for Module Excellence)
Examples of module feedback:
'the draft was a fun and innovate way to create teams', 'being put in a team with people I didn't know helped increase my confidence' and 'being selected into teams made it more realistic to the everyday environment', 'getting to know other people', 'meeting new people' and 'working with people I would not normally work with'