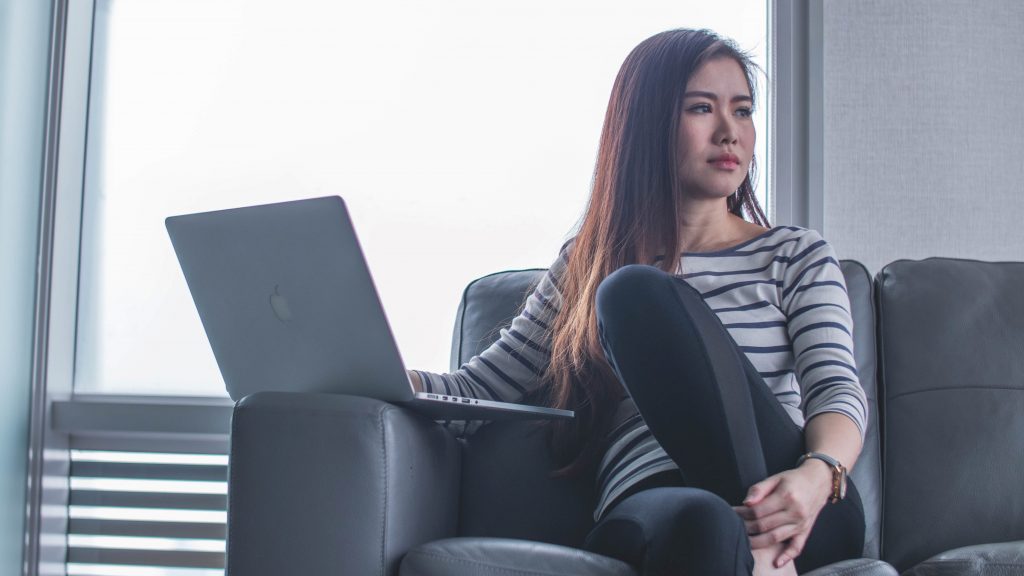 With the rapid transition that has been necessary recently due to the Covid-19 pandemic, a large number of colleagues are looking for ideas, alternatives and suggestions for developing their learning and teaching approaches online. This series of blog posts are aimed at supporting staff looking for ways to incorporate more blended or online learning teaching whether for the short term or long term.
What do we mean by Reflective Practice?
Reflection practice means the conscious reflection on personal practices, experiences and newly developed knowledge and skill. It is often part of students independent learning and allows students time to consider their development and can aid students in critically reflecting on their practice, identifying areas of personal challenge, strengths and areas for further development. Many professional bodies that accredited courses for professional occupations require students and practitioners to reflect on their own actions and decisions. For example, applying for your HEA Fellowships requires reflection on your own professional practice.
What are the benefits of moving reflective practice online?
Moving reflection online provides for a range of electronic artefacts to be incorporated into a reflection so, for example, a blog can contain a range of different multimedia such images, audio and video. The reflections themselves may be audio or video blogs. Being online also allows them to be shared more easily and re-purposed if need be. It permits a richer dialogue between the student, tutor or mentor and fellow students to give feedback. There are a variety of digital learning and teaching technologies that can facilitate reflective practice including blogs, ePortfolios, video or audio diaries and podcasts. If you want to be more creative you can utilise tools such as mind maps or wikis.
How can I move this practice online?
As always with deciding which digital learning and teaching technologies to use and how, you need to consider what you are trying to achieve with your learning and teaching. Here are some questions to consider which will help with determining the best technology that fits your learning and teaching reflective practice needs.
Start with the learning outcomes. Are there key elements you would like students to reflect on or are you happy for them just to reflect on their experiences on a regular basis? Do you have any Professional Bodies standards that prescribe what skills and competencies your students needs to reflect on?
Who should students be encouraged to share their reflective practice with and receive feedback from? Everyone? Fellow students? External mentors?  Will they be assessed on these reflections?
Is there a particular format that the reflections need to follow? Are you looking for written reflections? Or would a collection of audio or video reflections also be acceptable?
Blogs are can be a simple form of reflective practice and can be made private or public, and the creator/user of the blog can determine whether comments or feedback can be added. Blackboard has a blog tool which can be used on course basis and allows a single course blog that everyone contributes to, group blogs or students can have their own individual blog. You can also assess individual blogs. However, commenting is only available to users within Blackboard so be mindful of this.
ePortfolios can also be a great tool for reflective practice and provide a richer experience that just blogging for reflective practice. At the university we use PebblePad as our ePortfolio system and the TEL Unit can assist with setting up ePortfolios. This could be as simple as a blog but can be more complex such as the ePad project for pre-registration nurses who need to complete a practice assessment document. Pebblepad ePortfolios can be shared with a variety of people including those external to the university and can be assessed.
Where do I begin?
It's often wise to start with something more straightforward initially. Remember that students may not be familiar with reflective practice as well having to get used to a new tool. Gilly Salmon's five stage model can be applied in this context to help students become familiar with a new digital learning and teaching approach or technology. In the context of moving reflective practice online this might look like:
Access and Motivation: Set a blog/ePortfolio and ensure students can access the tool and they know where to get help.
Online Socialisation: Encourage students to write a small introductory post about themselves. Add comments to their posts, welcoming and encouraging them for their first reflection.
Information Exchange: Encourage students to comment on each others reflections. Remember to remind students about their digital responsibilities and rights when commenting on each others work.
Knowledge Construction: As students become more comfortable with reflective practice encourage them to make reference to the learning materials and start to reflect deeper on their own practice and seek feedback from peers/mentors.
Development: Encourage students to critically reflect on learning experiences and start to demonstrate further knowledge by incorporating learning/links from beyond the course and sharing those through their reflections.
Where can I go next?
Reflective practice is part of everyday practice for many professions. You may want to explore use of an ePortfolio for your own practice, use it to capture your reflections on changes in learning and teaching practice or use a blog to share practice with other colleagues both internally and at other institutions. Or explore vlogging either for you or your students. YouTube is a clear place to start but Vimeo is another good alternative.
Further Information About Reflective Practice
Advance HE
Want to keep up to date with all the latest developments in Digital Learning and Teaching or more broadly as part of our approach to realising teaching excellence? Then subscribe to our updates or follow us on twitter @l_t_worc or @elaines
This work is licenced by University of Worcester and is derived from the work of Sheffield Hallam University under the Creative Commons Attribution-NonCommercial-ShareAlike 4.0 International License. To view a copy of this license, visit http://creativecommons.org/licenses/by-nc-sa/4.0/.

Photo by Mimi Thian on Unsplash