Innovation in Pre-registration Allied Health Professional Student Placements
Rebecca Lees, School of Allied Health and Community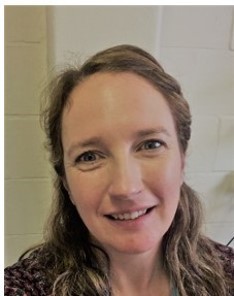 Shortages of good quality placements for Allied Health Professional (AHP) students has been a significant issue in recent times and the COVID-19 pandemic has exacerbated this as local health and social care networks have been put under immense pressure. Traditionally, practice-based learning has taken place in clinical settings to learn clinical skills. However, service redesign is being driven by such strategies as The NHS Long Term Plan (2019) which identifies that the health and societal needs of the nation are changing and, as such, traditional services need to adapt in response. It is therefore essential to develop graduates who can be innovative, adaptable, show leadership, research, evaluate and promote service improvement (V4).
In January 2021, I was module lead for Occupational Therapy and Physiotherapy first-year BSc students who were due to go out on their first placement. However, the third wave of the COVID-19 pandemic ensured that there were not enough practice placement areas that could accommodate them. Therefore, rapid development and implementation of an innovative hybrid-model ensued where the students would complete a 50/50 split of practice and project-based placement. This hybrid-model gave rise to a further pioneering opportunity. A remote placement was designed for a third-year Physiotherapy BSc student to become a Student Practice Educator (SPE), to lead the first-year students through the independent project phase of their placement (V2, K2, K3).
The Department for Culture, Media and Sport (2016) highlights the need for improved digital literacy, concluding that there is a chronic shortage in the workforce of those with the relevant skills. This remote placement provided an excellent opportunity and was facilitated using MS Teams for file sharing, daily communication, supervision and reflective meetings. The student also used Blackboard to deliver online seminars and a digital survey platform to obtain student feedback for evaluation purposes (V4, K4).
The SPE commenced placement by participating in online Practice Educator Training, a course designed to equip external practitioners with the skills and knowledge to successfully support a student on placement. This training critically explores the roles and responsibilities of the student and SPE and provides instruction and enables discussion of adult learning theories. Participants explore the learning outcomes associated with each level of study and how they might support students experiencing challenges to achieve these and successfully complete placement. Participation in this course provided excellent scaffolding for the SPE to design and implement the launch of the project phase of the hybrid students to the first-year cohort (A1, A2, A4).
The SPE identified an appropriate project management plan and assisted in the production of a series of learning activities to enable students to complete their project. They were also tasked to review the learning activities within the curriculum for the existing practice module, demonstrating the value of the student's perspective in curriculum design. Additional learning opportunities were provided for the student to expose them to the wider context of Practice Education, such as developing coaching skills and evaluation to ensure a quality learning experience for the first-year cohort (V1, V2).
"I have been able to offer a unique student perspective to ideas which have been taken on board and implemented. The support that I received allowed me to direct myself and my learning to improve my critical thinking which allowed me to become more proficient. The skills I have learnt are invaluable despite the lack of 'clinical' exposure."
– SPE
References
Department for Digital, Culture, Media and Sport (2016) Digital skills for the U.K. economy. Available at: https://assets.publishing.service.gov.uk/government/uploads/system/uploads/attachment_data/file/492889/DCMSDigitalSkillsReportJan2016.pdf (Accessed: 27 September 2021)
NHS (2019) The NHS long term plan. Available at: https://www.longtermplan.nhs.uk/wp-content/uploads/2019/08/nhs-long-term-plan-version-1.2.pdf (Accessed: 27 September 2021)