"Not another three-hour lecture": A Blended Delivery Approach
Team Teaching Award – Richard Pepperell; Dr Christian Edwards; School of Sport and Exercise Science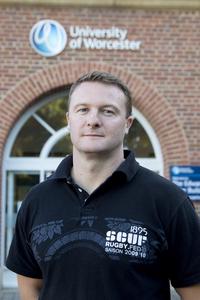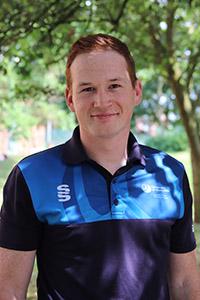 Introduction
Our case studies focused on the development (case study 1) and delivery (case study 2) of two new scientific principles modules in the undergraduate Physical Education (PE) curriculum. Here, we focus specifically on case study 2 demonstrating our use of a blended approach to the delivery of these modules during the COVID-19 pandemic.
Background
The Wolf report (2011) prompted several UK Government policy changes across the 14-19 education sector that were designed to increase the rigour of accredited courses. Within the PE and sports sector, these policy changes led to an increase in the sports science content required within PE course specifications at level 2 and level 3. Around 80% of students from the PE pathway progress on to teacher training courses in the 14-19 sector. During course revalidation, it was concluded that the PE course contained insufficient scientific content to meet the new teaching requirements. In turn, we developed our PE pathway introducing two new modules on scientific principles (i.e., case study 1).
Our innovative blended approach to module delivery (case study 2)
Sports science principles and research have often been described as inaccessible and confined to work laboratory settings (e.g., Meyers, 2006). Mindful of this, we aimed to teach these new scientific modules where students saw the relevance of the content for informing, and challenging, their PE practice. During module design (A1), we were guided by the literature surrounding supportive approaches to learning, which guided our blended delivery (e.g., Reeve, 2016).
To provide students with a rationale for scientific taught content (K1), we initially engaged students in discussions with qualified teachers. Following this, we moved into our blended delivery, which included face-to-face seminars, online seminars, online lectures, and in-person and virtual practical sessions (as required in line with COVID-19 restrictions). In all scenarios, a blended non-linear carousel-based approach was used in session design. Each week students would engage in three fifty-minute sessions, with three different staff members, focusing on three key areas, including (1) practical, (2) theoretical, and (3) research-based (see Figure 1). This approach enabled students to experience a variety of learning activities within one three-hour delivery. Our non-linear approach to these sessions enabled students to enter the learning activity at any stage of this cycle, finishing with similar content as any other group/starting point.
The carousel of theory and practical learning activities continued during online delivery. We replaced laboratory-based sessions with at-home online practical sessions (e.g., using online fitness applications), which provided opportunities for students to continue to collaborate and use theory in practical activities. At both levels 4 and 5, students commented positively on our blended delivery, highlighting that "the lecturers taught in a variety of strategies and locations which helped [us] become engaged with the module as it was not [just in the] classroom…" (Level 4).
End of module evidence suggests that our blended approach positively influenced the student learning experience. We continue to use this blended approach within these modules, and others, to challenge and inform the practice of future teachers. We would be happy to discuss this approach with any member of staff wishing to incorporate a blended delivery in their practice.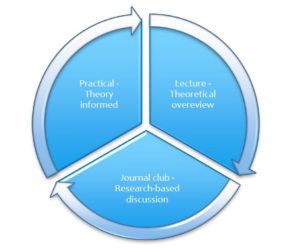 Figure 1. Carrousel learning activities
References
Reeve, J. (2016) 'Autonomy-supportive teaching: What it is, how to do it', in J. C. K. Wang, L. W. Chia, & R. M. Ryan (eds.) Building autonomous learners. Singapore: Springer, pp. 129-152.
Meyers, M. C. (2006) 'Enhancing sport performance: Merging sports science with coaching', International Journal of Sports Science & Coaching, 1(1), 89-100.
Wolf, A. (2011) Review of vocational education. London: UK Department for Education.